Planning and construction of our photovoltaic system. And why every homeowner should fully cover his entire roof with photovoltaic modules.

When we built our passive house 8 years ago, we unfortunately neglected to put a photovoltaic system on the roof. During the construction of the house, we had to make an unbelievable number of decisions in a very short time, in addition to our extensive personal contributions. Sometimes it is good to start some projects a little later and to be able to plan them in a more relaxed way.
That's what we did two years ago with the photovoltaic system project. But what was actually our motivation for it:
Motivation 1: Contribution to the energy transition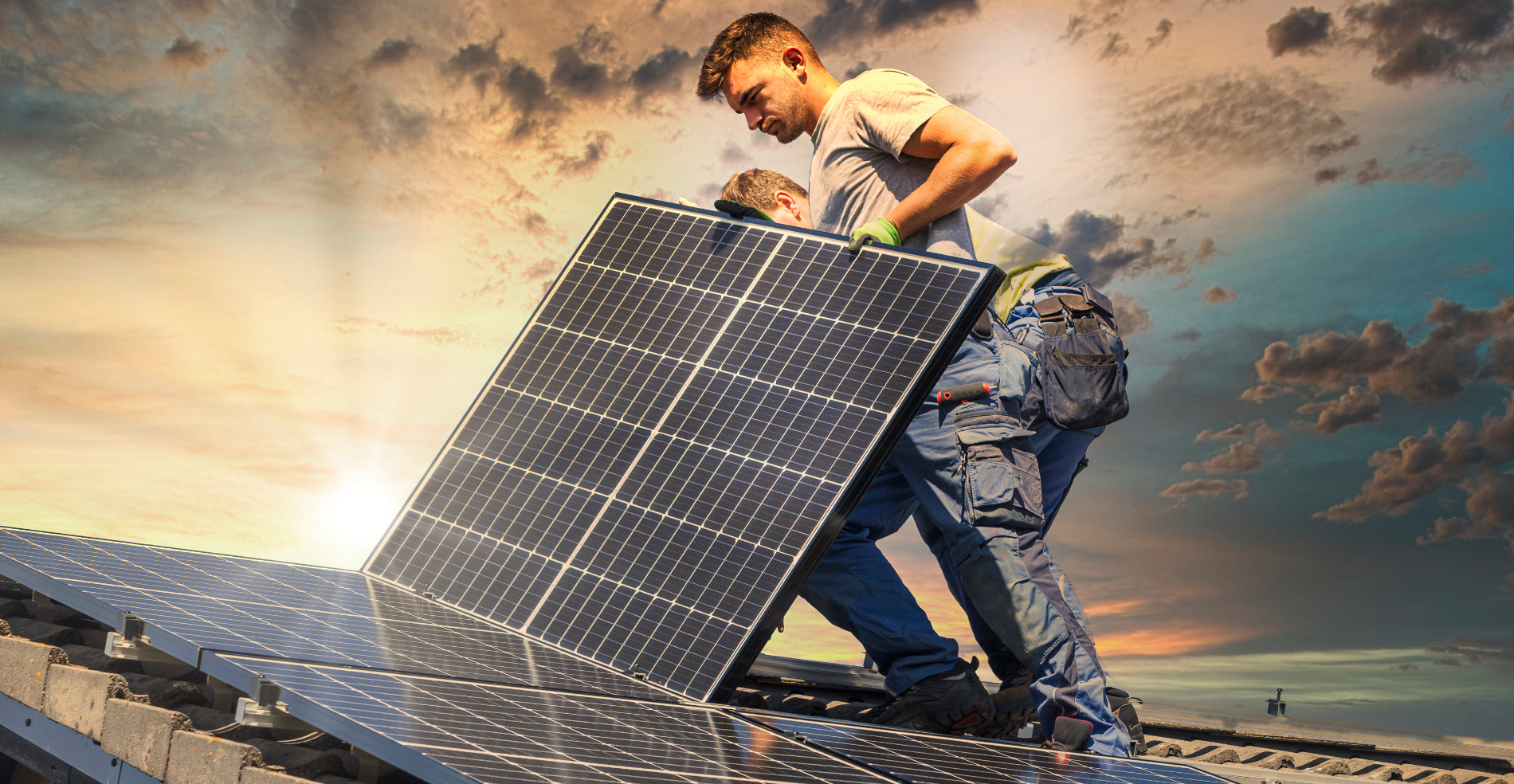 In the agreement from Paris in 2015, the 195 parties to the agreement set themselves the goal of limiting the global temperature increase to 1.5 degrees if possible.1 If Germany wants to achieve this goal, we will be allowed to emit a total of only around 6.7 GtCO2 from the year 2020. Germany will have already used up this budget in 2029, assuming an unchanged emissions level, and a linear reduction in 2038. 2 The current German government plans on making Germany greenhouse gas neutral by the year 2050. This is far too late to meet the goals of the Paris climate protection agreement. In addition, this plan is currently not even remotely seriously pursued by German politicians and there is no concept for achieving these goals.
If the politicians do not help Germany to change its climate, the only thing left to do is to become active ourselves. But what can a photovoltaic system on a single family house contribute? Here is a very rough calculation from me:
The CO2 emission factor for the German electricity mix in 2018 was 474 g CO2/kWh. This means that 474 grams of carbon dioxide were emitted per kWh of electricity generated. For the complete life cycle including production and disposal, the CO2 emission factor for photovoltaic electricity is only 50-67 g CO2 eq./kWh. Each kWh of electricity generated by our photovoltaic system thus saves at least 407 g of CO2. 3
The production of our photovoltaic system was 13.177 kWh in the year 2020. This means that our small photovoltaic system saved at least 5.4 tons of CO2 in 2020. By comparison, in 2019, a resident of Germany produces an average of 7.9 tons of carbon dioxide. 4
MOTIVATION 2: MAKING MONEY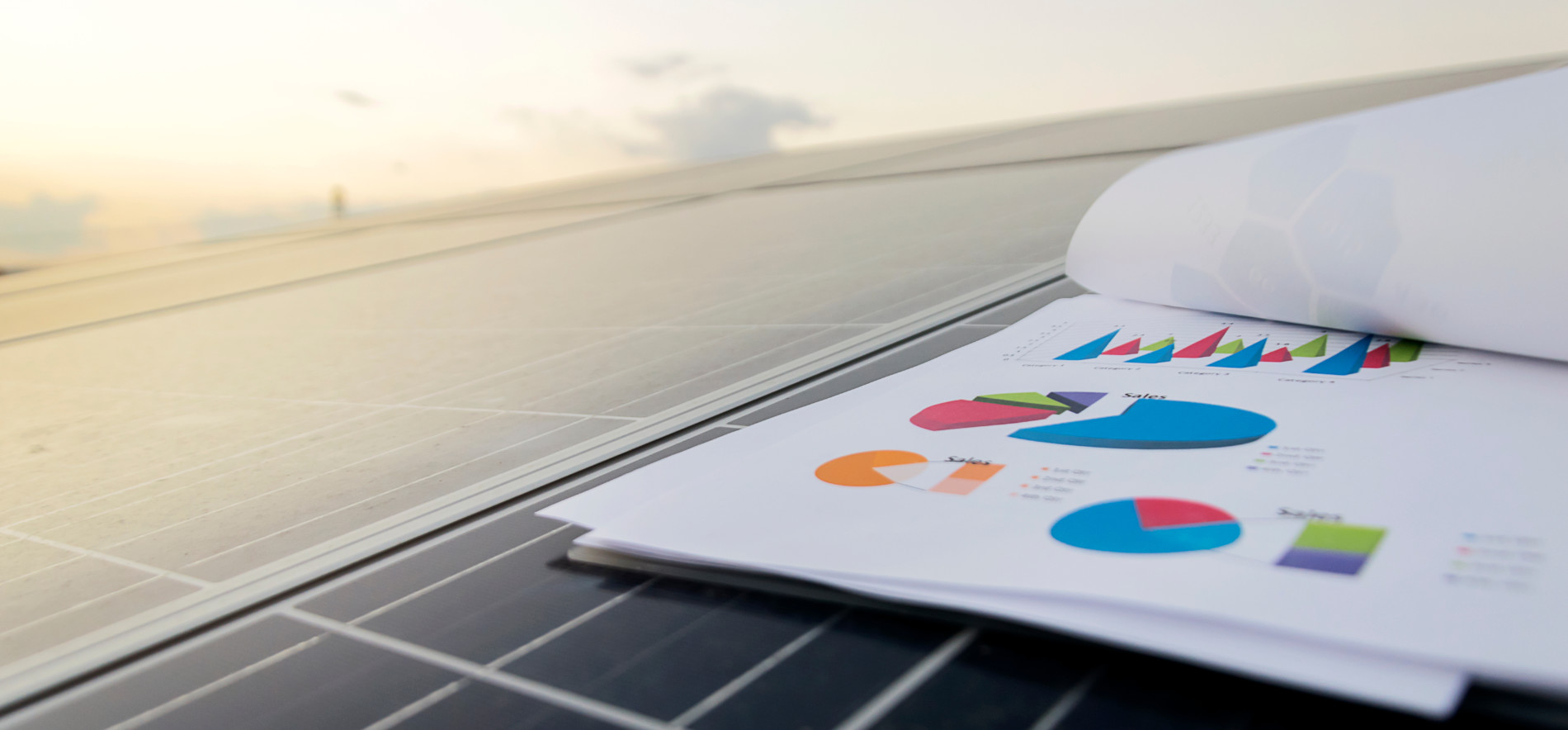 Besides climate protection, money was our second motivation for investing in a photovoltaic system. Although we fully financed the initial costs, our system pays for itself from day 1. Every year we have more income than the cost of the credit rate. The financing will be finished after 14 years and we will receive a guaranteed feed-in tariff for 20 years. At the end of the 20 years, we will have made almost 15,000€ with the photovoltaic project pre-tax.
Motivation 3: Playground Photovoltaics and Smart Home
A smart home offers super exciting possibilities for a photovoltaic system to increase the self-consumption of the electricity produced. For example, when there is a surplus of electricity, the battery of the electric car can be charged or the hot water tank can be heated with the help of the heat pump. I didn't want to miss out on such exciting projects.
Planning Principles
After I had started to study the topic of photovoltaic system, the following principles were crucial for me for the layout of the individual components:
Maximize covered roof area.
the more photovoltaic modules can be placed on the roof, the lower the share of fixed costs (scaffolding, setup time, etc.)

No battery
When it comes to the topic of batteries, opinions regularly heat up in Internet forums. Some hate them, some swear by them. But, unfortunately, when viewed soberly, battery units in single-family homes currently significantly reduce the revenue of the system. Apart from a few exceptions (special subsidy programs), they, unfortunately, do not pay off at present.

No cloud storage solution with flat electricity rate
The topic of photovoltaics is quite complex due to various legislations and tax regulations. I wanted to fully understand the concept that has been installed in our house. The solutions that are frequently advertised using cloud storage and flat electricity rates were simply too obscure for me and I decided against them, also because of point 2 (no battery).
Data and Facts
After the planning phase, we decided on the following components - briefly presented in bullet points:
Roof
Roof pitch: 35 °
Orientation: East / West
The east / west orientation is not as efficient for the total output of the system as a south-facing roof. On the other hand, the two roof sides produce electricity during the day for a longer period of time, which is good for energy self-consumption.
Roof surface: maximum 81 m2
Occupied by photovoltaic modules: 73.4 m2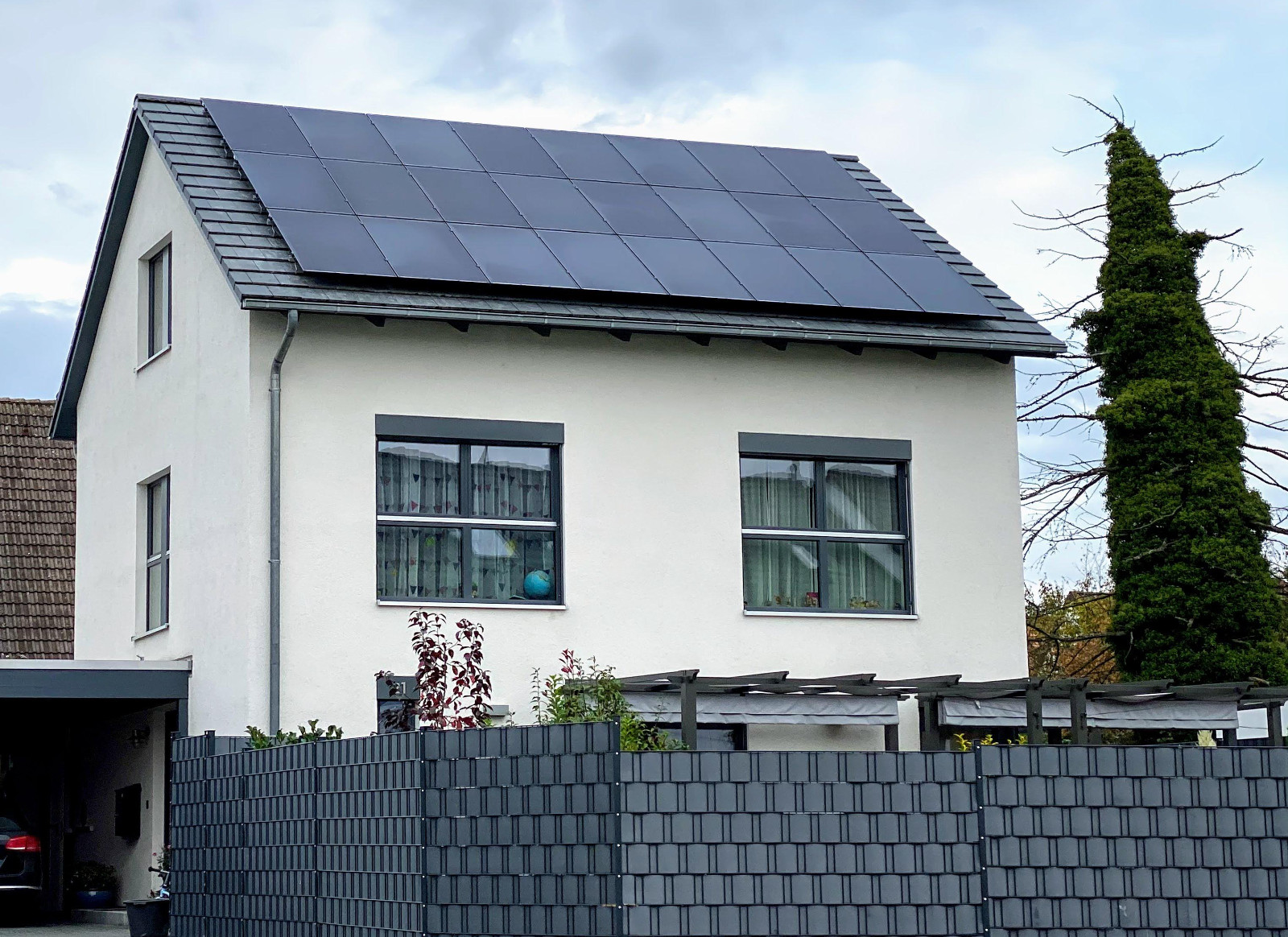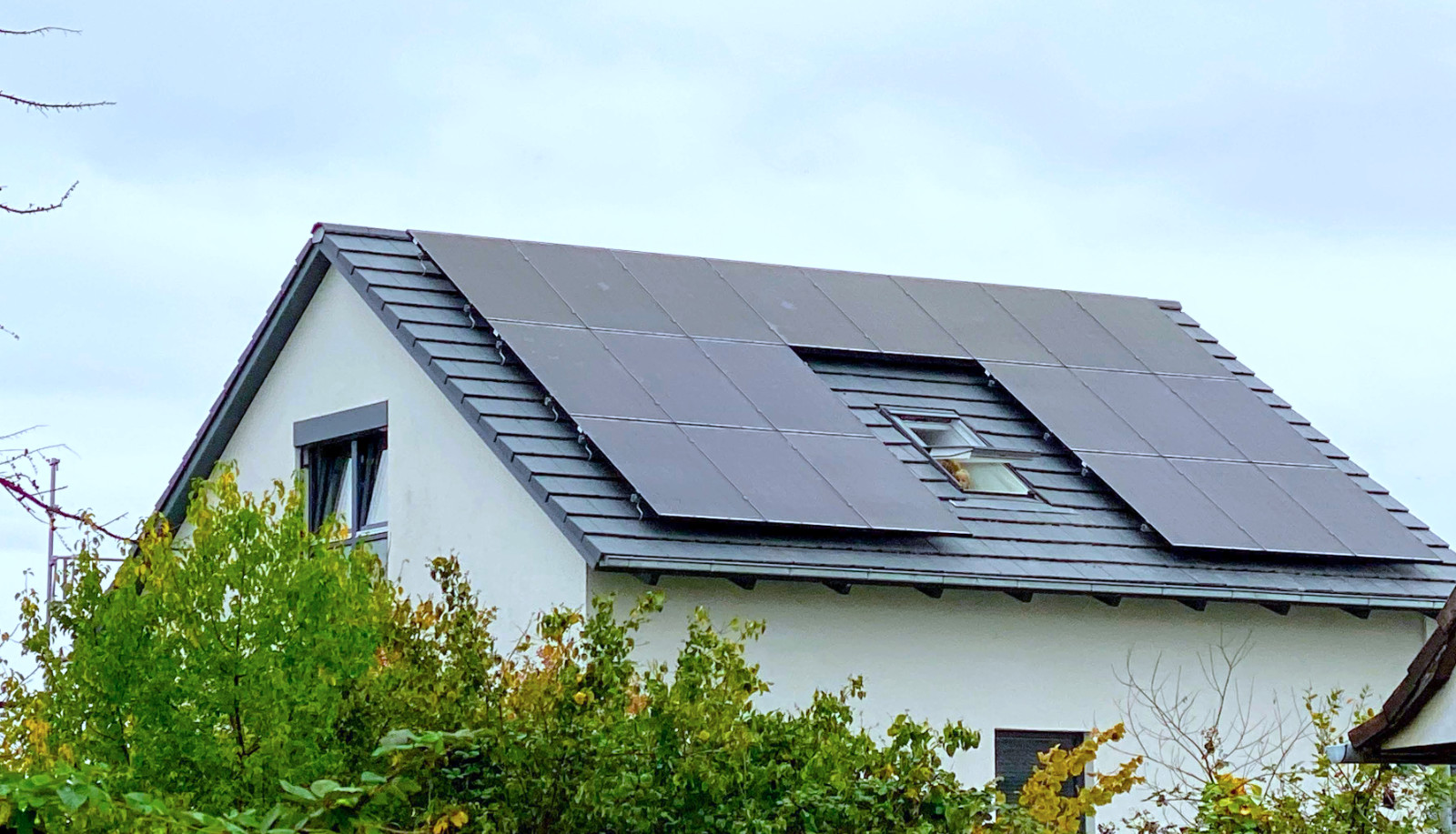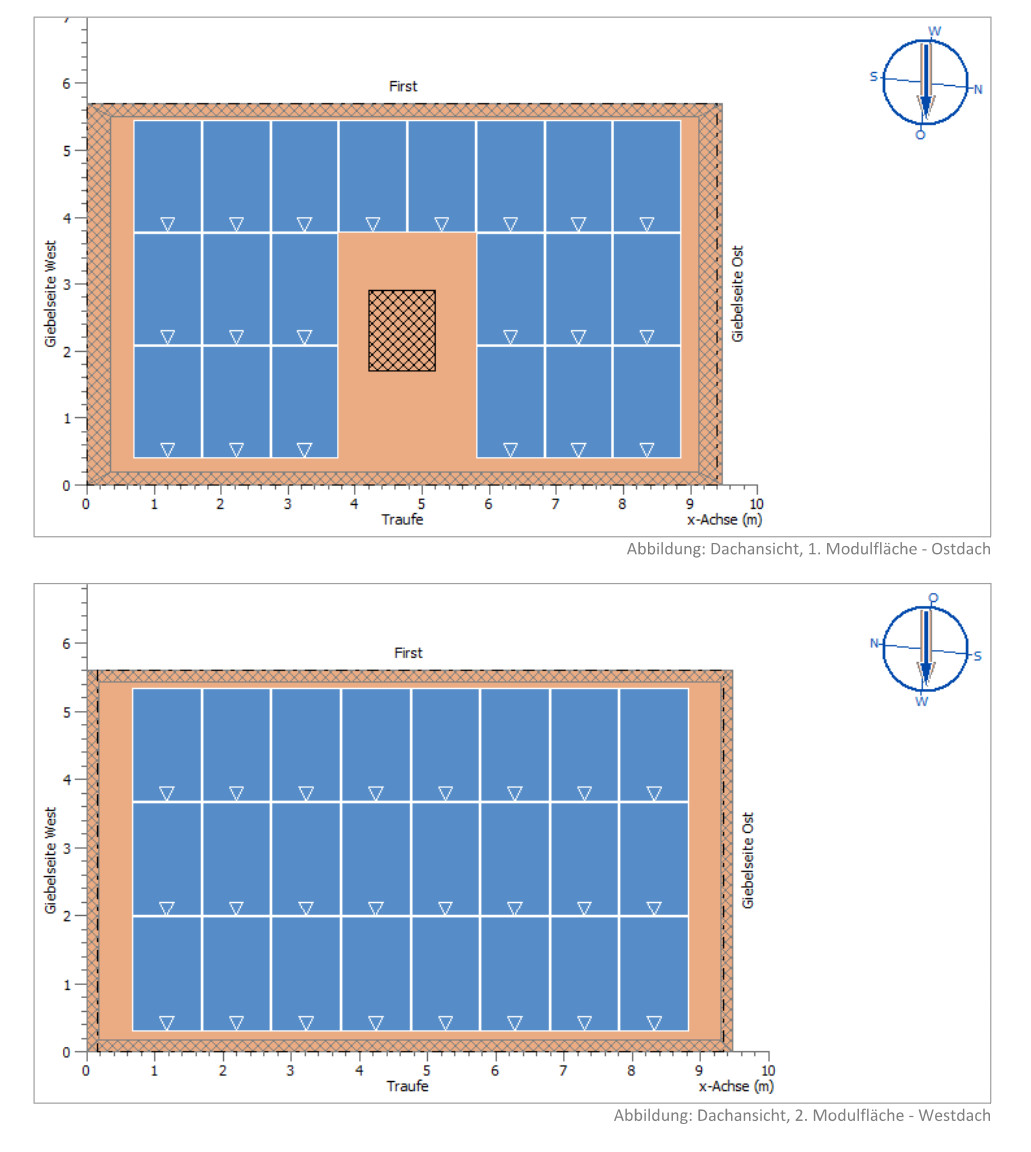 Solar Panels
IBC MonoSol 325 ZL-MB Black
Power: 3251 Wp
no optimizer (like solaredge)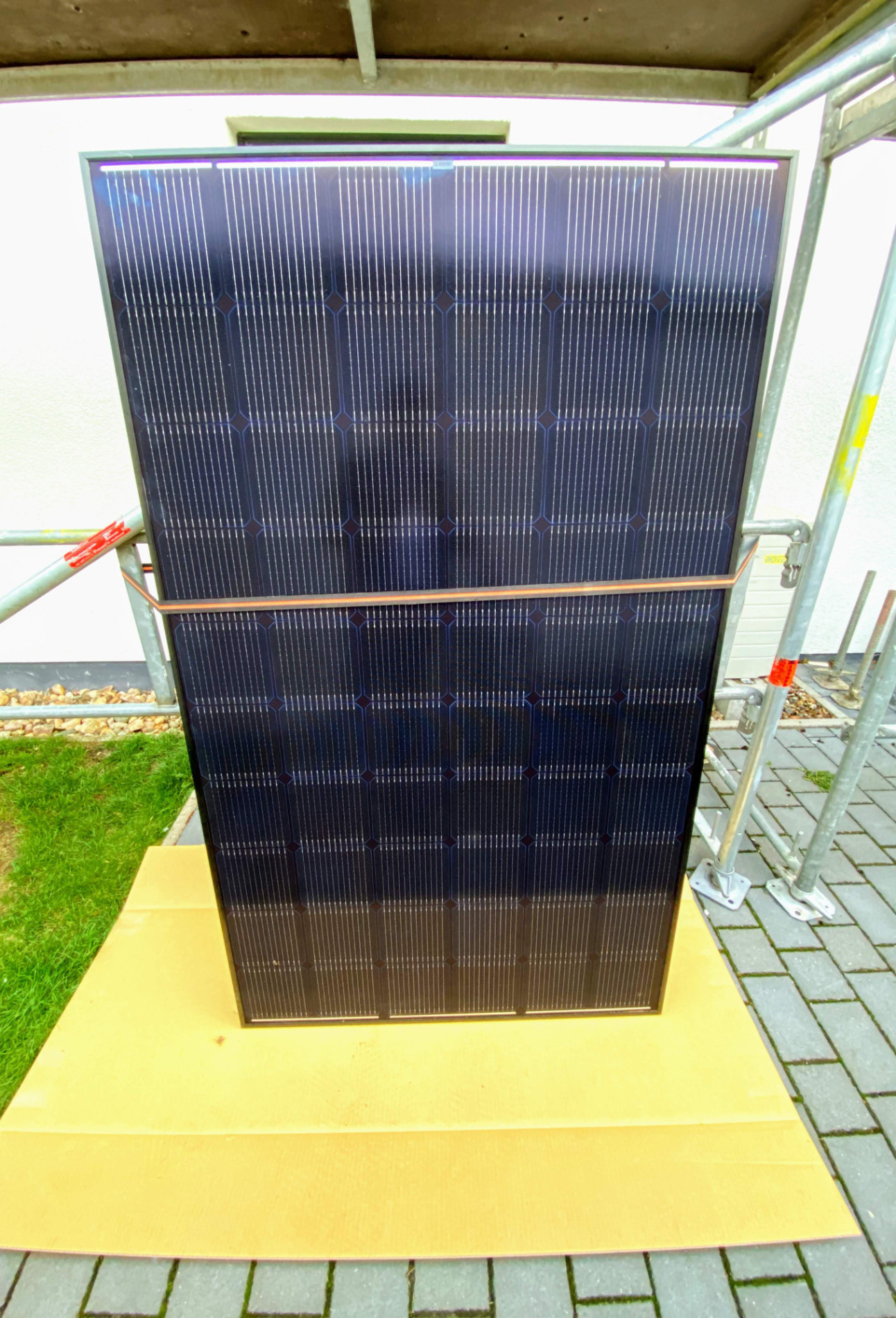 Inverter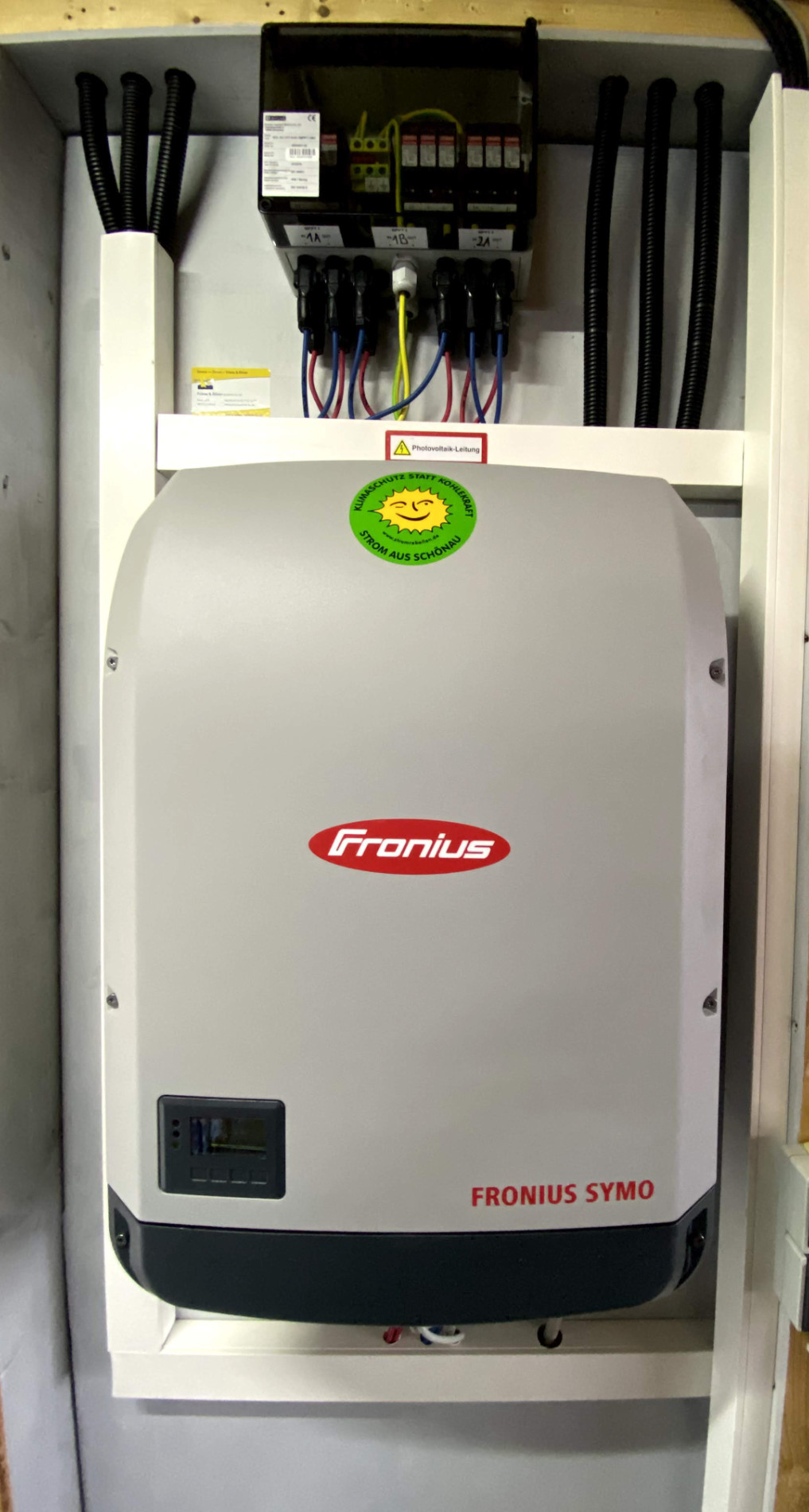 System Data
Number of modules east: 20
Number of modules west: 24
Total number of modules: 44
Power east: 6,51 kWp
Power west: 7,81 kWp
PV generator power: 14,31 kWp
Predicted annual production: 786,431 kWh/kWp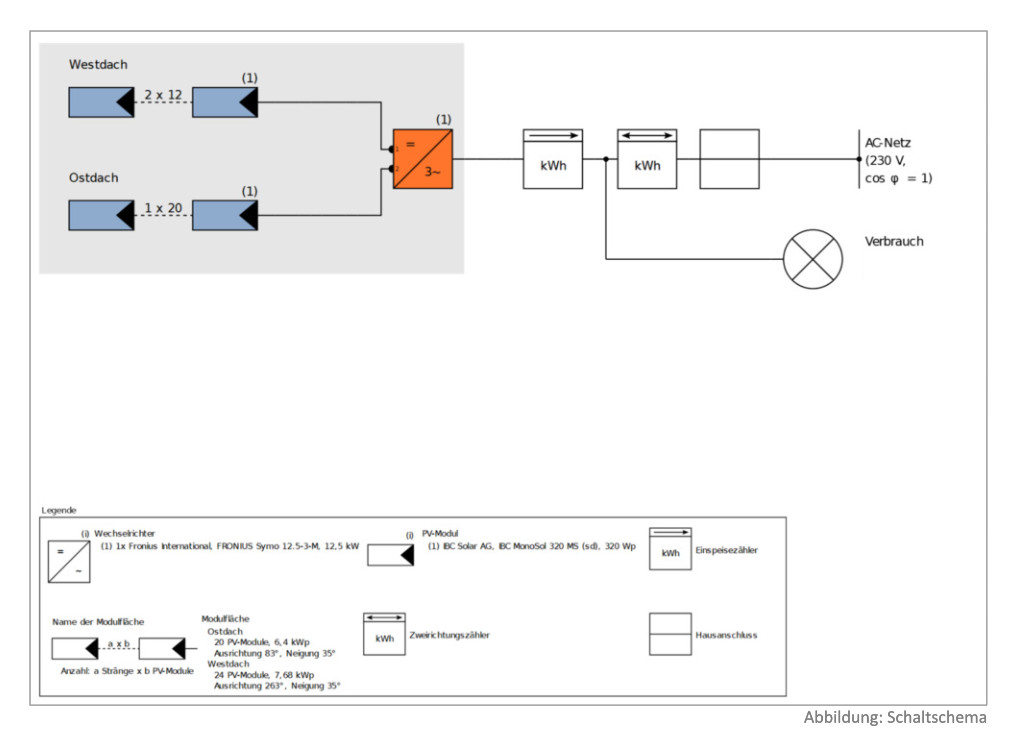 electricity provider and metering operator
To meet point 1 of my motivations for a photovoltaic system (contribution to the energy transition) you should also pay attention to the electricity that comes into your house when the PV system does not produce enough by itself. Consequently, we have changed our electricity provider with the construction of the PV system to obtain electricity entirely from renewable energy sources. In Germany, however, there are only a few true green power providers, most of them simply trade in certificates. After some research I found many good recommendations from EWS Schönau. We are also very satisfied with EWS so far.
If you have put your photovoltaic system into operation and also changed your electricity provider, then there is one last step left: changing the metering operator. The metering operator operates your electricity meter and is usually your local supplier. To become more independent from the big electricity companies, I switched to an alternative metering operator Commetering. One advantage: I receive my own invoice for the costs of my smart meter and can deduct them from my taxes.
And this is how the meter cabinet of our house looks after installation of the commetering smart meters and some photovoltaic-specific components (e.g. smart meters from Fronius):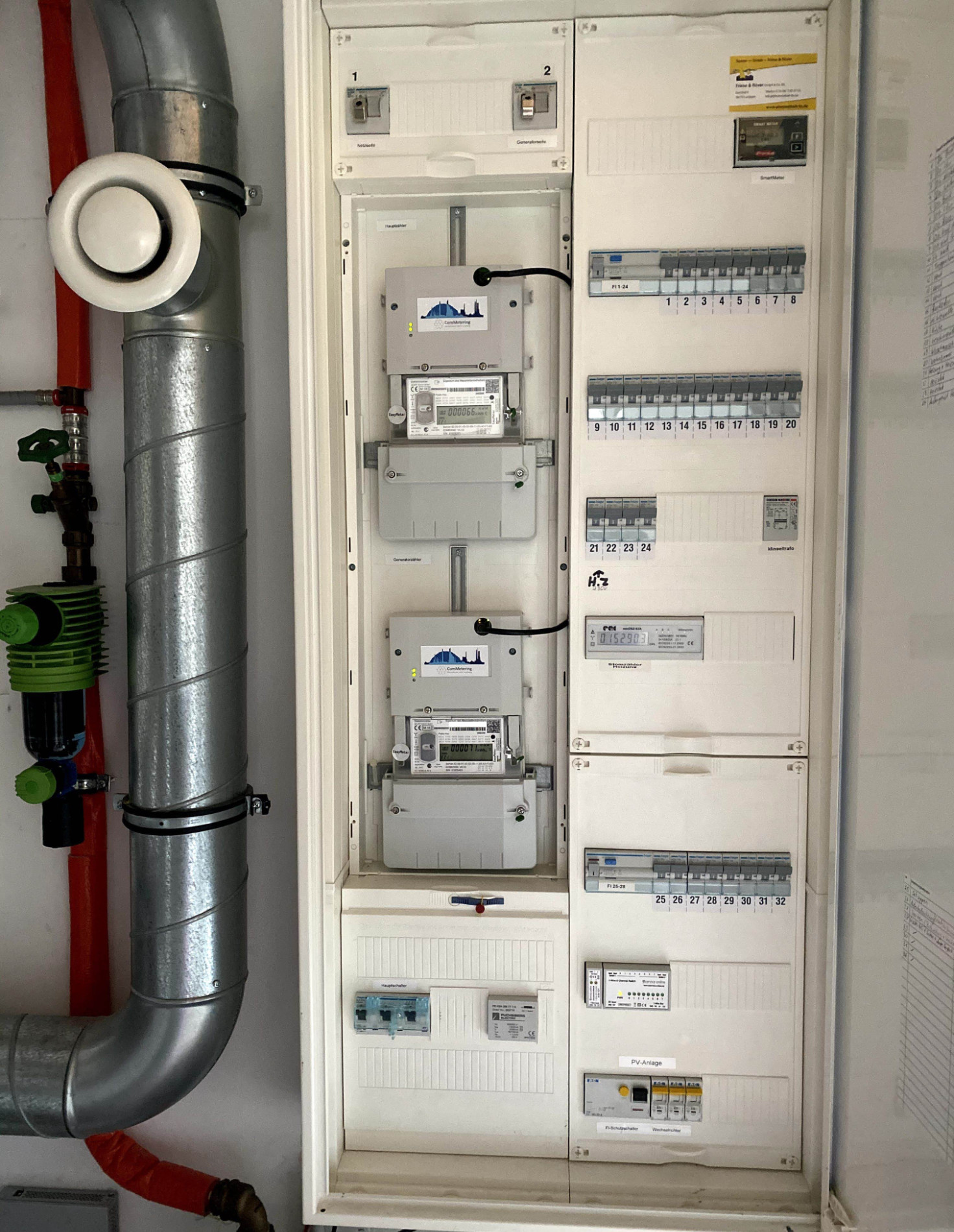 Costs
The construction costs of our photovoltaic system totaled 16.612 € net. Related to the plant capacity, this results in specific manufacturing costs (net) of 1161,72 €/kWp. These costs include everything that was necessary for the construction of our system. Including Fronius Smart Meter, network extension for meters and inverters and the extension of our meter cabinet with surge protection and stronger cables.
More important than the production cost aspect is the time it takes for the purchase to pay for itself. There are several calculation tools on the internet. I have found two tools that have given me quite good results. However, both are in German. Since regional regulations are often included in the amortization calculation, non-German readers of this article should use alternative tools for their region.
On the homepage of the photovoltaic module manufacturer IBC there is a tool for the profitability calculation. An excerpt of this tool with my system data can be found in the graphic below: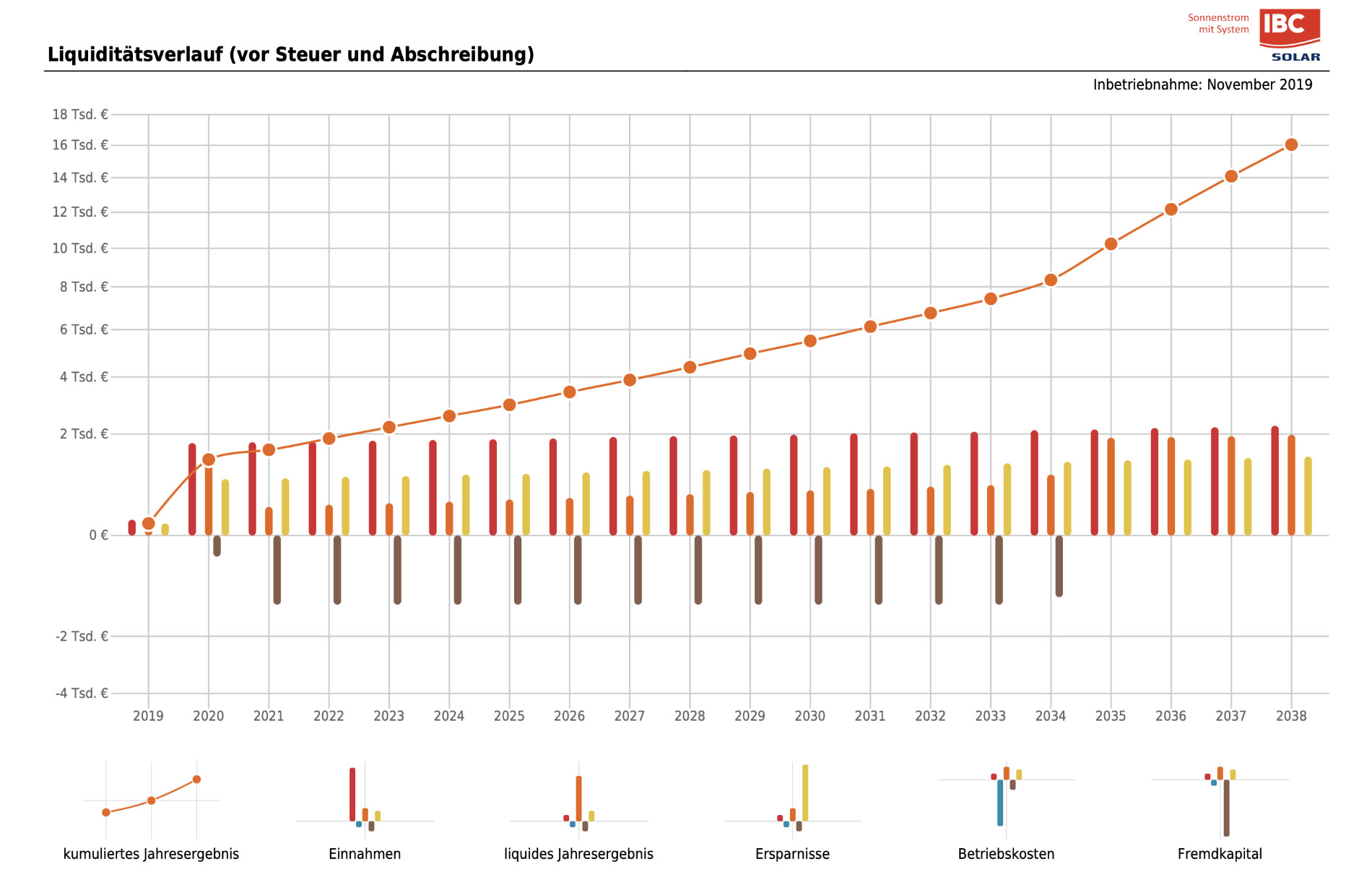 A more detailed calculation tool is provided by the Umweltinstitut München e.V. with the help of a Excel spreadsheet.
INTEGRATION INTO THE SMART HOME
I want to dedicate a separate article to the topic of integrating the photovoltaic system into the Smart Home. But why is it interesting at all to connect the system to the Smart Home?
First of all, there are much better visualization and analysis possibilities if you don't just look at the data from the inverter in the Fronius portal, but in combination with weather data and other sensors from the Smart Home. I have written a separate blog post about this titled Visualizing Smart House Sensor Data.
In combination with a Smart Home system, the self-consumption rate of a photovoltaic system can be increased automatically. In this way, the wallbox of an electric car can be activated or the hot water tank of a heat pump can be charged when there is a surplus of electricity.
Results after year one
The evaluation below shows the electricity production of our photovoltaic system for the first full year. As illustrated in the graph, the actual electricity production significantly exceeds the predicted values. Especially the months from March to September have generated significantly more power than expected.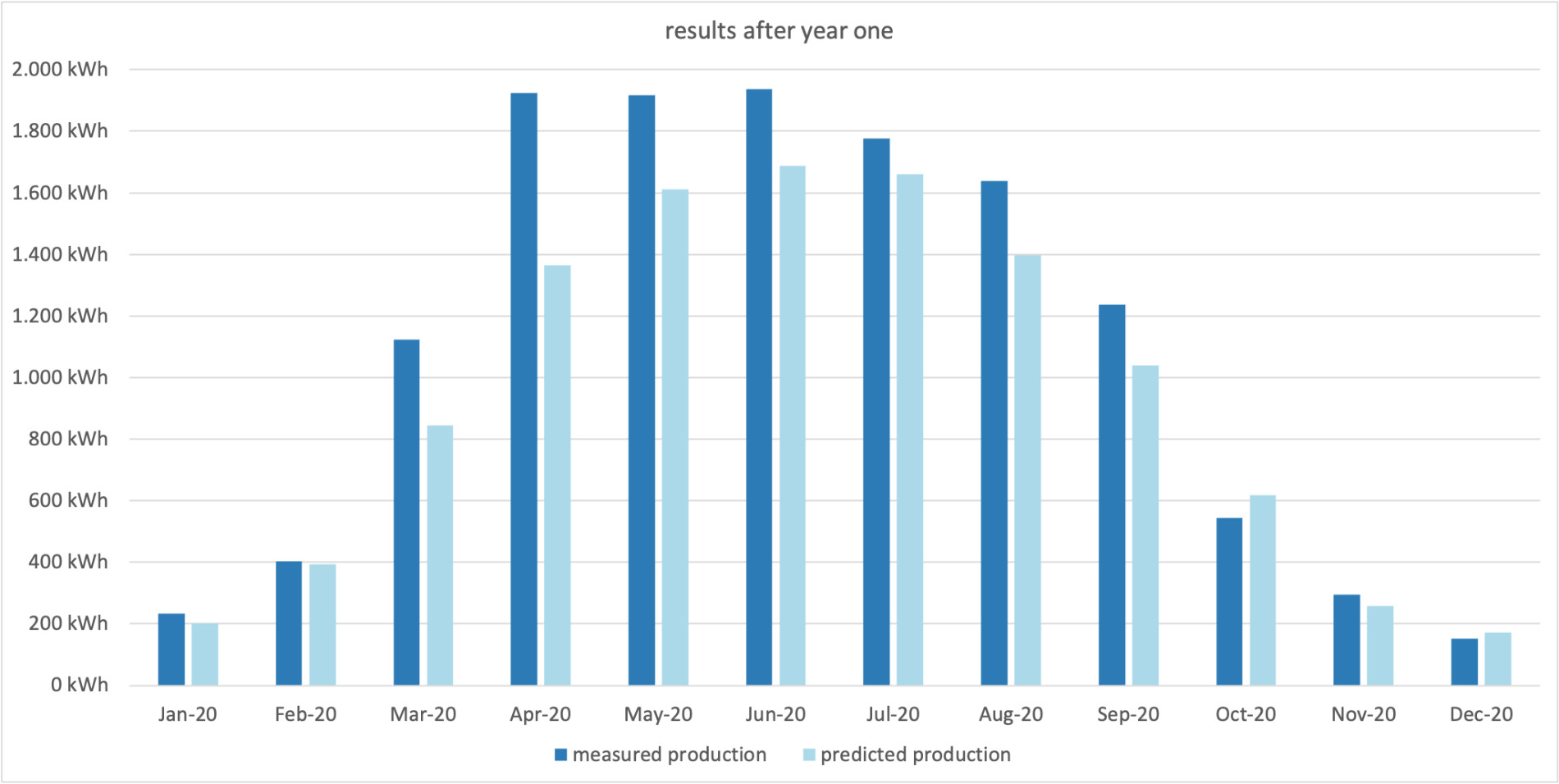 Planning tips
I hope I was able to convince you with this article or at least make you more curious to install a photovoltaic system on your roof. If you want to learn more about the topic, I can offer you two tips:
Planning support in the photovoltaic forum
The photovoltaic forum offers a great area where you can request a review of your project and already received offers from competent users. Here you can get valuable tips from real experts.

Build with a local solar installer
At the beginning of my planning, I also obtained offers from large electricity providers and agency portals that invest heavily in advertising. My experiences with them were consistently negative and I received much better and more detailed support from local solar installers.